Dormers help you transform your home to offer more space by adding full-height ceilings or modifying existing space that would otherwise be eves or crawlspace. If you need more space but don't have the property for an addition, a dormer addition may be the perfect solution for you.
Dormers come in many styles, but there are two main lengths to choose from:
Partial – A partial dormer will span for only part of the home.
Full – A full dormer will extend for the entirety of the second floor.
Depending on the project requirements, if you want a full dormer addition, we may need to add a full raised-ridge dormer. This requires us to remove the house ridge and install a new one with a higher elevation.
The new house ridge of a raised ridge dormer provides a better roof pitch and allows for a nicer finished product overall.
Benefits of a Dormer Addition
Many homes have unused space. One of the most common dormer additions is to take an unused attic filled with boxes collecting dust and turning it into finished living space.
A dormer addition can be used to add new bedrooms, office space, or even as a mother-daughter addition to provide separate living space for aging loved ones or a growing family.
In particular, roofs with higher slopes are a great option for dormers that add living space, charm, and light to the space.
A home extension can be tricky based on zoning laws and local codes that may not allow the additional footprint required. However, dormers add to the existing top floor, so they're generally less of a zoning or code concern.
And while all of the options above are big renovation projects, a dormer doesn't have to be a massive project. You can add a small dormer for more closet space, to add space for a desk, or even add an additional bathroom.
Adding dormer windows is a great way to add natural light to any room, and can even help provide better cross-ventilation for the whole floor.
Types of Domers
Dormer types can be defined by the window, and they give an entirely new appearance to your home. The types of dormers you'll be able to choose from include:
Gable Dormers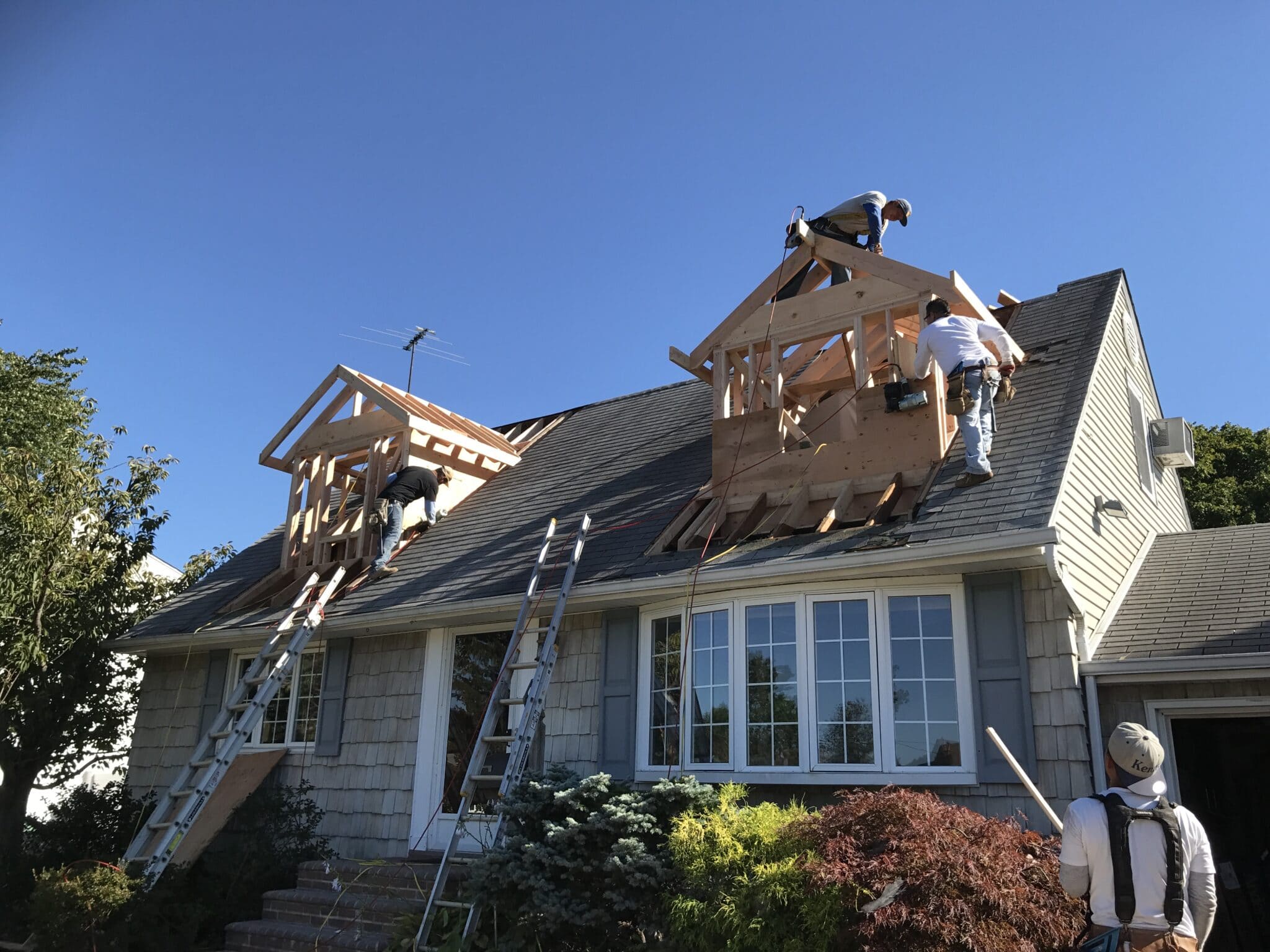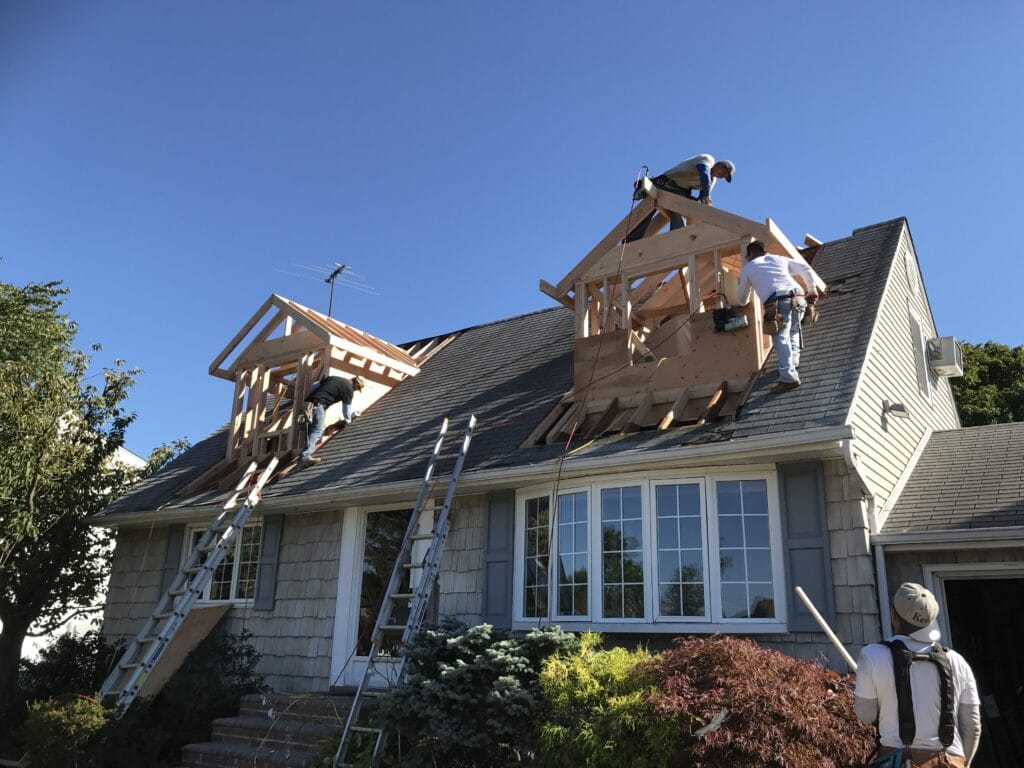 The most common dormer, it offers a basic pitch and has two sloped planes. The gable-fronted option looks similar to a dog house roof (a gable dormer is sometimes referred to as a doggie dormer), and it adds a lot of curb appeal to your home.
Flat Roof Dormer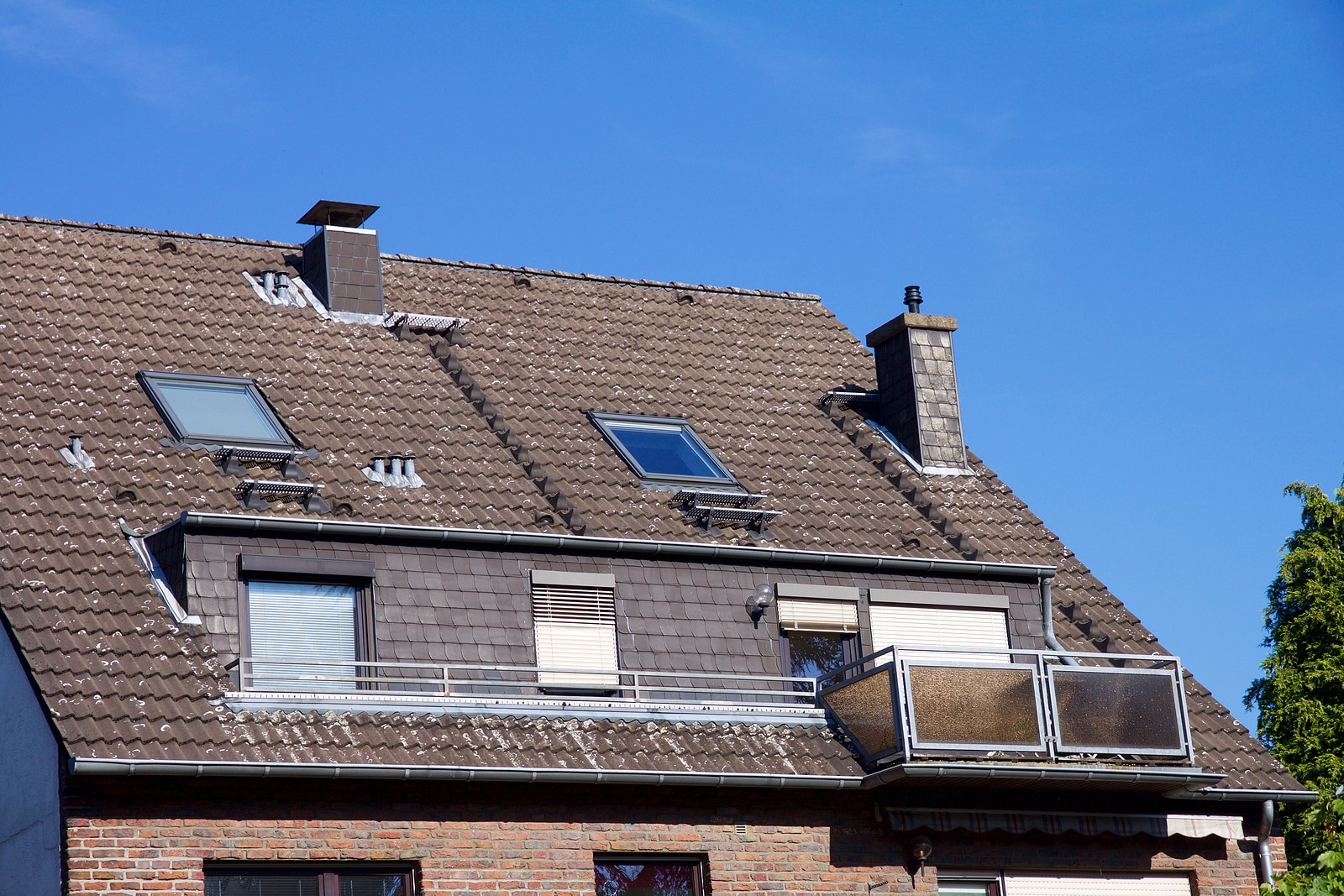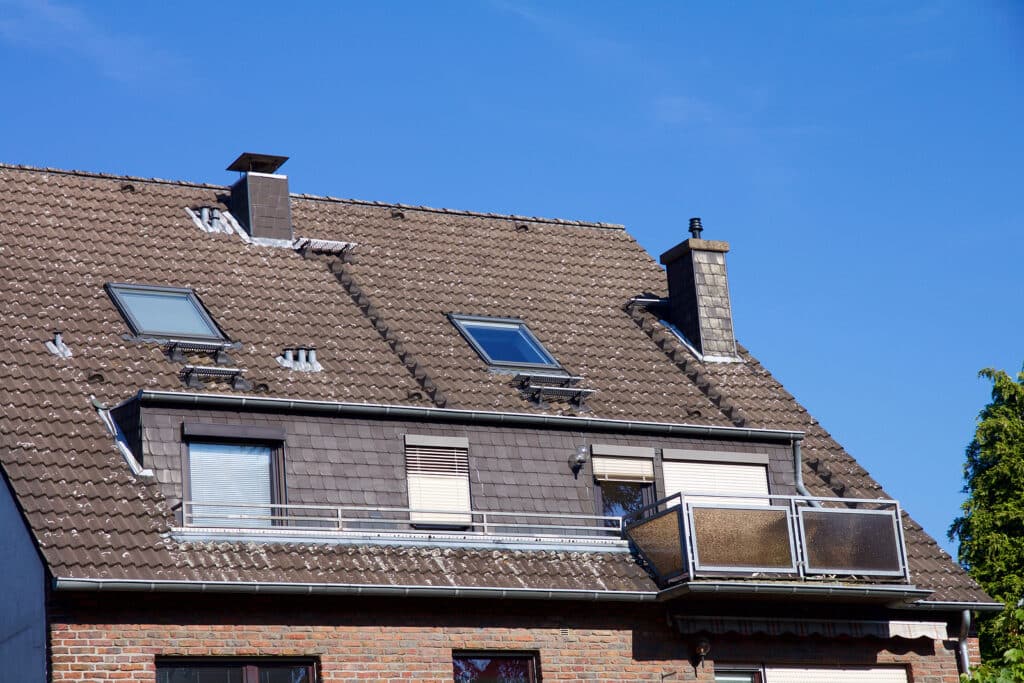 Flat roof dormers are pretty much exactly what they sound like. Typically they're constructed as a box-like protrusion from the roof with a flat roof.
Hip Dormers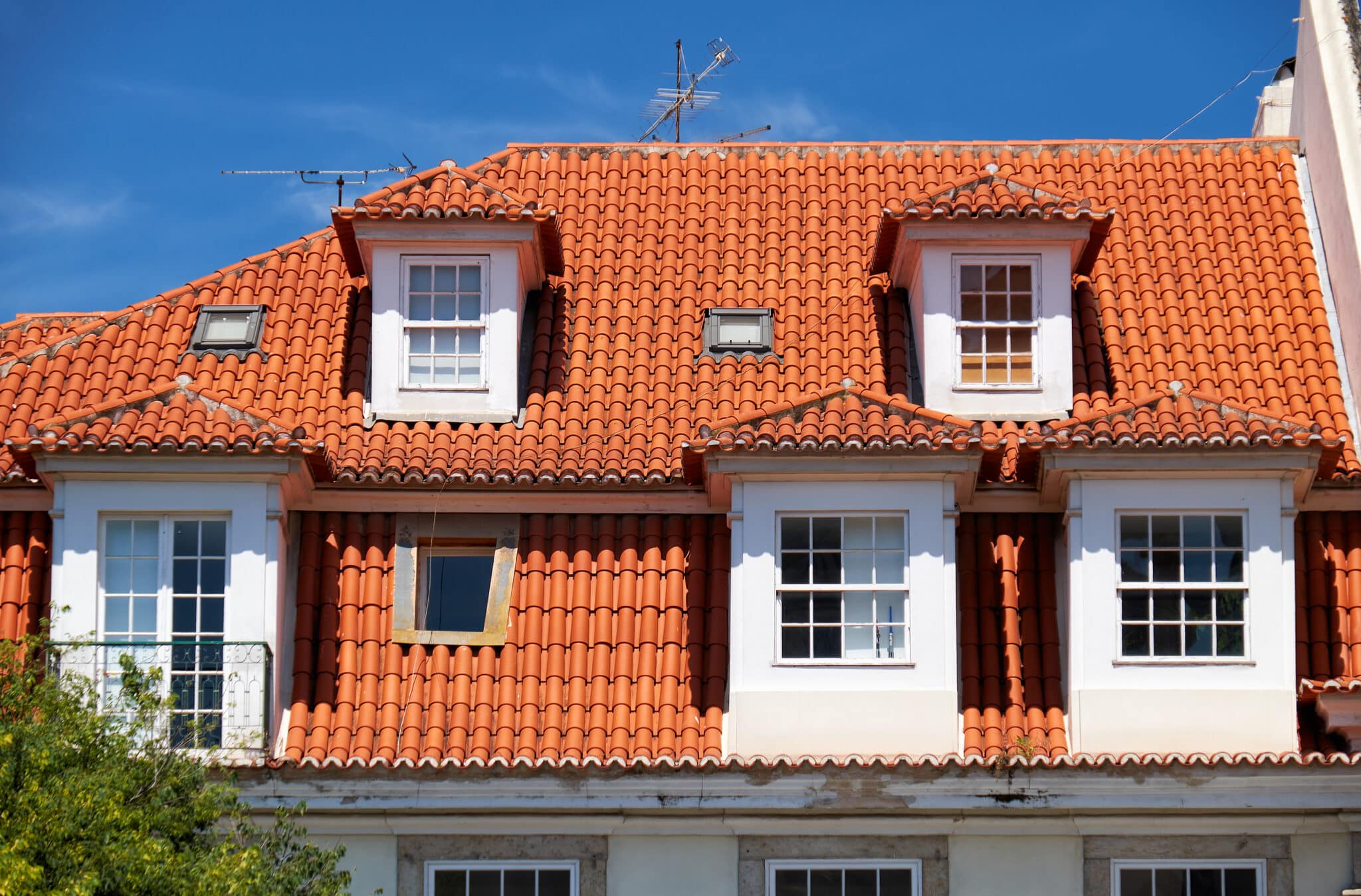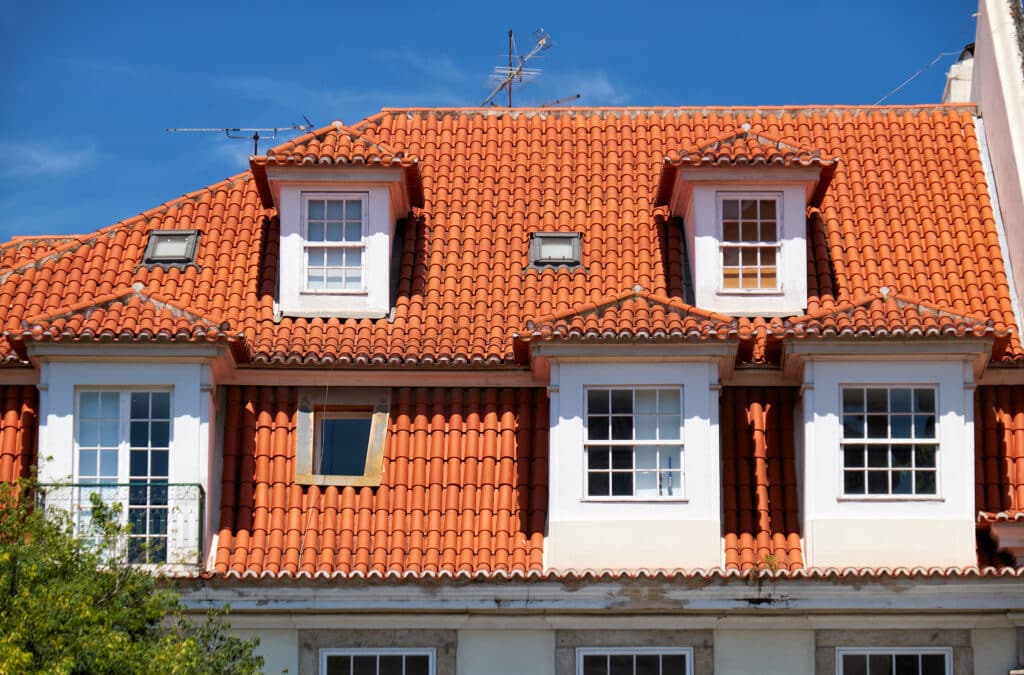 Hip dormers have three sloped planes which all meet at the ridge. Often, the hip dormer matches the architectural style of the home, so it fits in perfectly.
Wall Dormers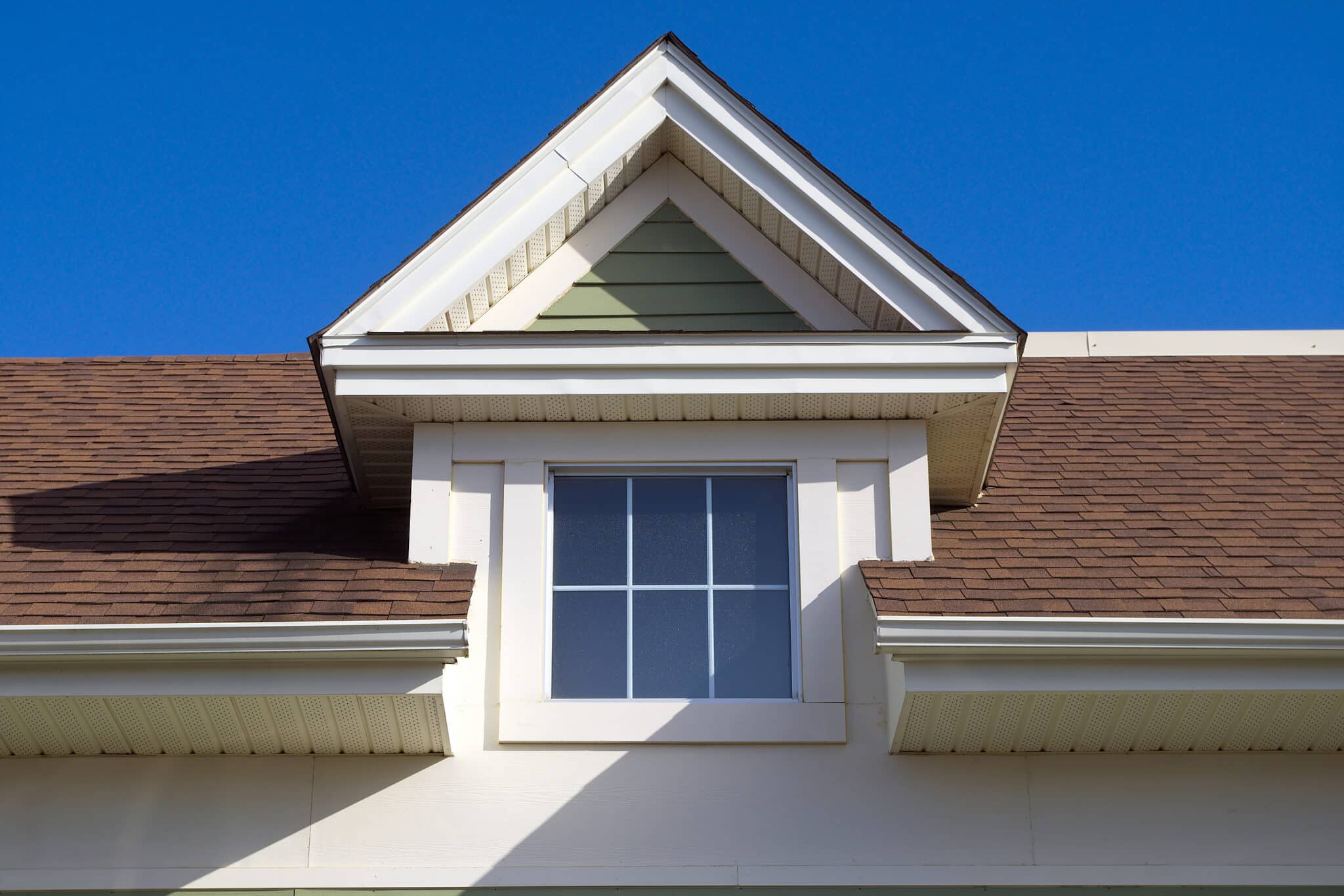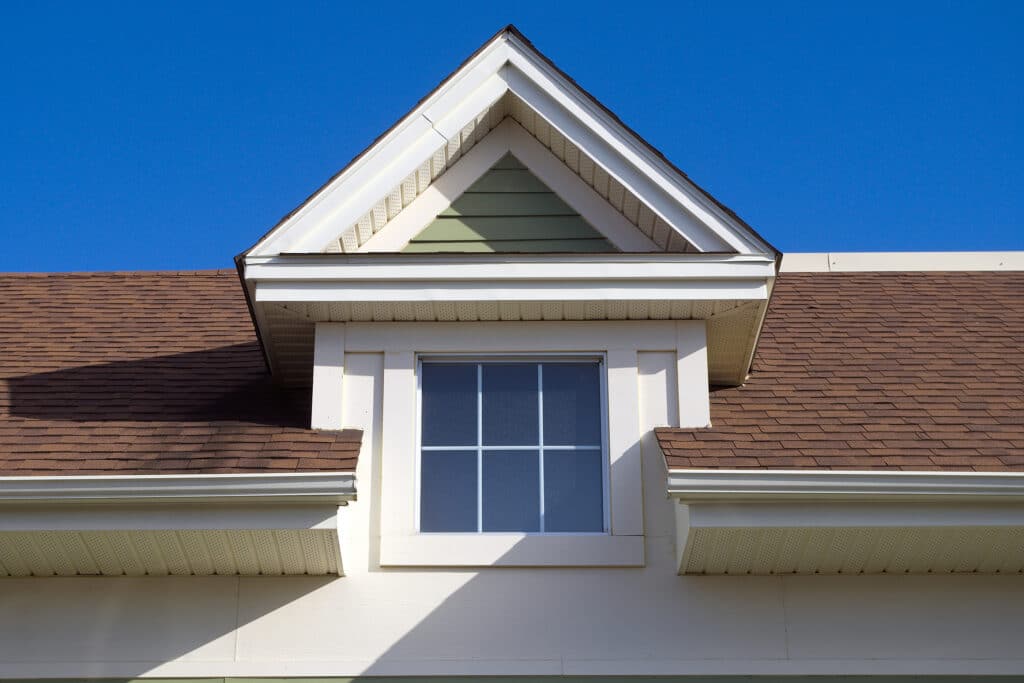 Wall dormers are a continuation of the wall and can span the full range of dormer styles listed above. They can be small like the one pictured above, or can span the full-width of a home.
Other Dormer Styles
Beyond these options, there are even more styles to choose from, albeit slightly less common. You can find arched-top dormers, eyebrow dormers, flared dormers, pediment dormers, shed dormers and other gable types that are bound to add curb appeal and function to your home. A good architect or builder should be able to match the dormer style to the overall architecture of your home to create a cohesive look with the existing structure.
If you have living space surrounded by a roof, the addition of a dormer has the dual benefit of opening up the space and bringing in more natural light.
Homeowners can be confident that dormers will add long-term value to their homes, too. On average, a dormer addition can bring a 40% return on your investment.
Dormers are a fantastic addition to an older home and a great way to help make your current house the dream home you've always wanted!